Taiwan's capital is a city of perfect proportions – big enough to delight those who stay a week or more, yet so compact very little time is wasted getting from Wanhua's ancient temples to the hipster-youth enclave of Ximending, or to the glitzy malls in Xinyi District.
Visitors hoping to make the most of each day can spend mornings exploring the hills that surround the metropolis, afternoons taking in manmade attractions like Taipei 101 and the National Palace Museum, and evenings indulging in the city's fabulous cuisine. Taipei (which simply means 'north Taiwan') is a city of broad boulevards and sleek office and apartment buildings. Yet between these steel-and-glass towers, herbalists and holes-in-the-wall thrive; the 19th century is never more than a few steps from the 21st.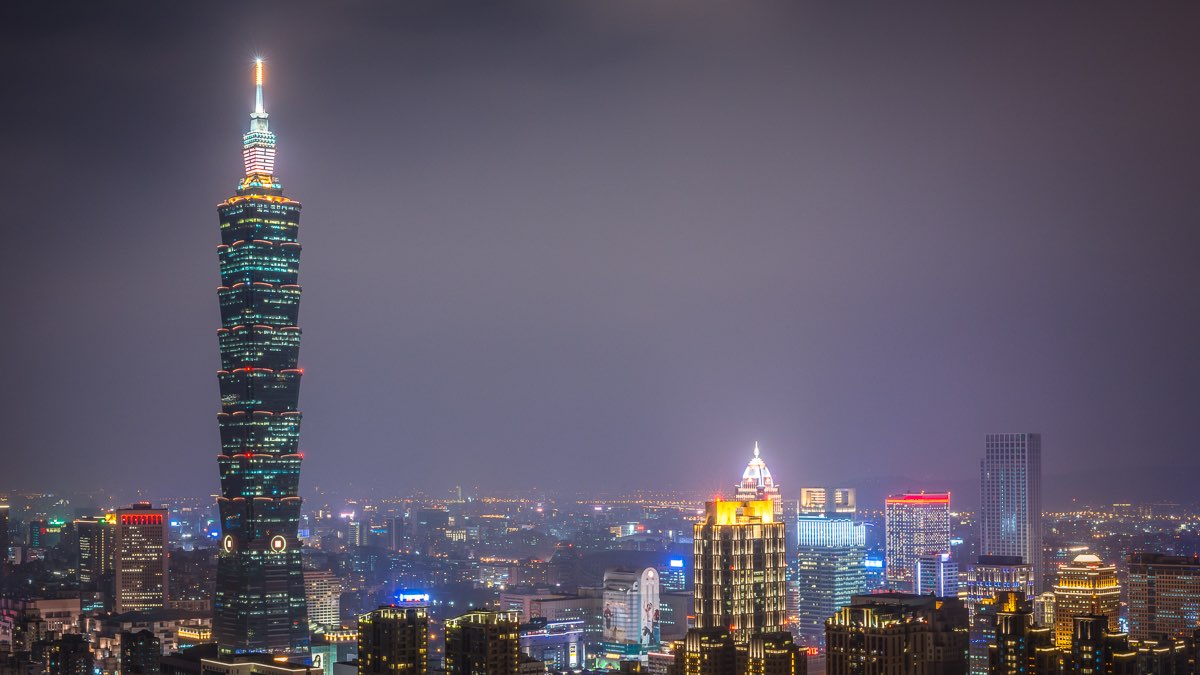 Only a small proportion of Taipei's buildings are older than the Chiang Kai-shek Memorial Hall, which was completed in 1980. However, Chinese have been settling here for over 300 years, and the original inhabitants of the Taipei Basin – the Austronesian Ketagalan people – were quickly overwhelmed. Fascinating traces of old Taipei still exist down by the river, where Chinese merchants bartered with Ketagalan natives, exchanging imported cloth and cooking utensils for the latter's vegetables and charcoal. British and American tea traders came later, putting Taiwan's fabulous oolong beverage on the world tea map.
In 1895, Japan took control of Taiwan from the weakening Chinese empire, and set about civilising and industrialising the island. Few parts of Taiwan were changed more by the Japanese than Taipei, who made the city their capital. They pulled down its its protective walls, widened its streets, and erected imposing public buildings designed to impress upon the natives that their new rulers were both wise and invincible. Several of these, such as National Taiwan Museum and what's now the Presidential Office, still play an important role. Colonial rule ended in 1945, yet Taiwanese born long after show an enduring love for sushi and Japanese fashions.
Just after World War II, a second influx boosted the city's population (currently 2.7 million) and added an additional layer to local culture. Following their defeat at the hands of Mao Zedong's communists, hundreds of thousands of Nationalists from every province of China fled to Taipei. Among them was Chiang Kai-shek, who headed the Nationalist government in-exile in Taipei from 1949 to his death in 1975.
Chiang and followers added the Grand Hotel, the Sun Yat-sen Memorial Hall, the National Palace Museum and the National Revolutionary Martyrs Shrine to the cityscape. Many ordinary refugees took to selling food to make a living, which is why Taipei now has excellent Hunanese Shanghainese, and Szechuan eateries.
Chiang regarded Taipei as a provisional capital rather than a permanent home, convincing himself he'd one day defeat Mao and retake the mainland. But thanks to massive investments in everything from transport to public art there's nothing makeshift about modern Taipei.
Thanks to recent improvements in the road and rail systems, it's now feasible to stay in central Taipei – and enjoy the comforts and entertainments available there – while making day-trips to endearing destinations like Danshui, Jiufen and Wulai.