All of our tours are fully customizable. Get in touch and we'll assign you a dedicated travel designer who will work with you to curate your perfect trip.
1-Day Private Tour of Taroko Gorge Itinerary
Pickup from your hotel in Hualien, or Hualien railway station or airport. Includes lunch, mineral water and insurance.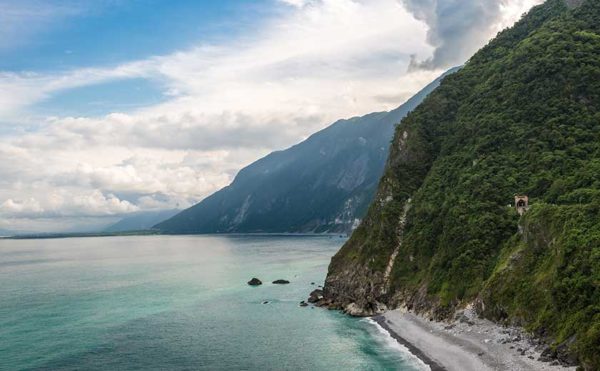 One day isn't enough to take in the tremendous natural splendour of this world-class sight – but sometimes dreams have to take second place to reality. If we pick you up from Taipei the approach to Taroko Gorge is spectacular in its own right.
The coastal highway is fabulously scenic, especially around the monumental Qingshui Cliff. If we begin from Hualien we'll get into the gorge a lot earlier, and we'll drive slowly to the little village of Tianxiang.
There we can stretch our legs: Faster walkers can tackle the Baiyang Trail; those with less ambition can stroll to the Protestant Church or up to Xiangde Temple.
During the return leg we'll make stops at two or three places chosen to match your interests or whims:  The dramatically positioned Eternal Spring Shrine; Buluowan if you're interested in aboriginal crafts and a lunch featuring indigenous delicacies; Swallow Grotto, where the gorge is at its narrowest; or maybe the Tunnel of Nine Turns or Shakadang Trail if you fancy some more exercise.
As with all Life of Taiwan tours we'll transfer you back to your hotel or the transport hub of your choice. If that means returning to Taipei we'll arrange tickets on one of the fast express trains. The ride is smooth and comfortable!